Do you ever get overwhelmed with shopping? Do you open your closet and say "I have nothing to wear!" Wouldn't it be lovely to have a little assistance with styling? With so many brands and so many trends, It can be hard choosing the right pieces that will both flatter your body and express your personal style. When I first heard about Trunk Club, I was excited to pay a visit to their Culver City location here in Los Angeles.
I was first introduced to Trunk Club from an invitation to an event. I was so impressed with their space in Los Angeles and everyone that works there is incredibly helpful and happy! What a lovely way to shop, to really enjoy your time trying on clothing and exploring different styles. Was it as simple as it seems? The answer is Yes... and there is no fee to join...Seems like a fun club to be a part of so... Welcome to Trunk Club.
Shopping solo is not half as much fun as shopping with your girlfriends. I asked Shalini Vadhera & Michelle Day Gillette to join me for a day of shopping, sipping a little champagne and of course, having fun! Meet my shopping squad; Michelle & Shalini.
Michelle: Hudson Jeans, Frame Shirt, Rag & Bone Bootie / Janet: Mother Jeans, Joie Blouse, Stuart Weitzman Shoes, Rag & Bone Purse / Shalini: AG Jeans, Frame Blouse, Veda Leather Jacket, Rebecca Minkoff Bag, Vince Bootie
I am in love with this dusty rose trench! It's feminine, stylish and works from morning into the evening. Backpacks are a staple in my wardrobe, and this sleek Rebecca Minkoff is perfect for on the go. Trunk Club specializes in women and their busy schedules. Chances are you have a breakfast meeting, lunch, and even dinner...dressing from day to night's not always so easy, their stylist can recommend a stylish wardrobe and accessories for your calendar week. ALC Trench / Frame Black jeans / Vince blouse / Rag and Bone bootie / Rebecca Minkoff backpack / Frame black jeans.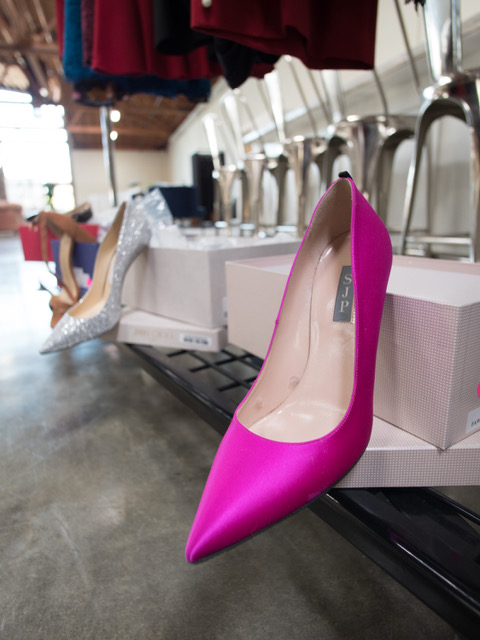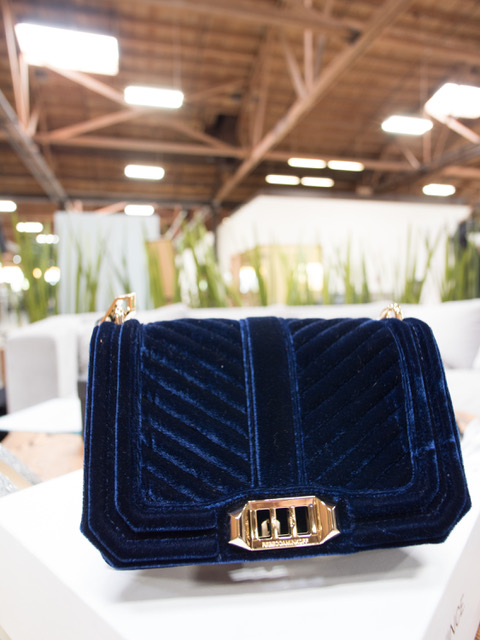 Yes...those pink beauties are from Sarah Jessica Parker / Rebecca Minkoff bag / Vince Boots
The Trunk Club female customer tends to be thirty to fifty, busy and a professional who wants to look the top of her game but needs to be efficient with her time. Not only are you saving a huge amount of time, you're having a personalized experience. They can also style your whole family. Maybe you're leaving for vacation and would love to have your wardrobe planned so you don't overpack! Your stylist will also pop over to your home, organize your closet and help you choose what to keep and what to toss...It all starts with a simple phone call. Trunk Club speaks to their clients via email or phone. There are no fees for this and usually, a phone call takes about 30 minutes. For your first initial meeting, it takes around an hour to an hour and a half.
Holiday party shopping, wedding, or any event, no need to stress about finding the right dress for any occasion. If you visit a Trunk Club location you can leave with your clothing or wait for your trunk to be delivered in the mail. You pay for what you want and send the rest back. There is a $25.00 home try-on fee for trunks, which is charged when the trunk is shipped and applied as a credit towards your purchase. It takes around 5 business days after the trunk has shipped to receive your trunk filled with goodies! There is no charge for shipping and to return just load the items you aren't keeping back into the box, stick the enclosed pre-printed label on the outside of the box. Then, schedule a pick-up via email and the UPS people will come to your house to pick up the return. Easy! Michelle: Alice & Olivia Dress, Louboutin Shoes / Janet: Kooples Dress, Jimmy Choo Shoes / Shalini: Alexander Wang Dress, Sarah Jessica Parker Shoes
How pricing works: The brands that Trunk Club carries are aligned with high-end department stores, each item on average is in the $100-$200 dollar range, some of their core brands are: Vince, Joie, Theory, Equipment. I don't know about you, I sometimes find myself dressing the same way, I'm rushing around, and I left zero time to decide what to throw on, so having pieces put together for you from your personal stylist leaves you feeling confident, as your running out the door. Wearing: Rag & Bone Leather Pants, Vince Bouse, DKNY Blazer, Rag & Bone Bootie, Rebecca Minkoff Clutch.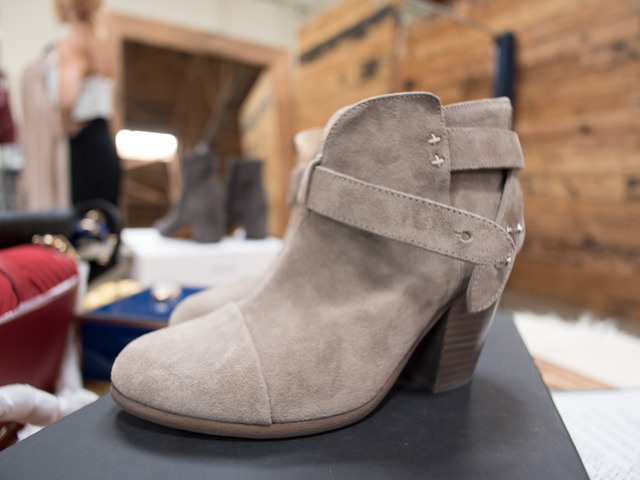 Rag & Bone / It's easy to buy things you don't need, working with a Trunk Club stylist will help you realize the staple pieces you'll need / Valentio Rock Stud Flats.
You'll find 5,000 square feet of space in the Culver City location. You can enjoy different areas to relax while the racks are rolled in for your shopping pleasure. Your personal stylist will suggest brands & styles you wouldn't try on if it was just you shopping. It's so helpful having a different eye, someone who can actually help us get out of our comfort zone, think outside the box..or the Trunk...
When women feel great in their clothing, our game is stepped-up. We can walk through the door and nail any meeting and "Get the job done" Feeling confident in our clothing influences our performance and dressing for success leads to success.
Always time to carve out a little play time at work. Trunk Club stylist are a blast to be around! They enjoy their job and love working with their clients; it's like being in a giant think tank filled with positive people who love creating a great style just for you!
Cheers Trunk Club! Thank you to CEO & Founder of Passport to Beauty Shalini Vadhera and Life Coach and Founder of Thrive and Fly, Michelle Day Gillette for a fun day of shopping and sharing a few laughs together. Feel Beautiful and Thrive... Shalini can show you how to feel beautiful from the inside out, and Michelle is here to help you thrive in your daily life. Incredible women doing meaningful work in the world.
How about a gift card for a family member or friend to get them started on a fun journey of having their own personal stylist. And don't forget about yourself! Personal stylist Rebekah Miller would love to hear from you.
Happy Holidays! Thank you to Trunk Club and especially to May Yeung & Rebekah Miller for a day of shopping, personal styling and for creating an exciting shopping experience.
Photo Credit: Dalen Muster